Three Stooges Award -LAST PLACE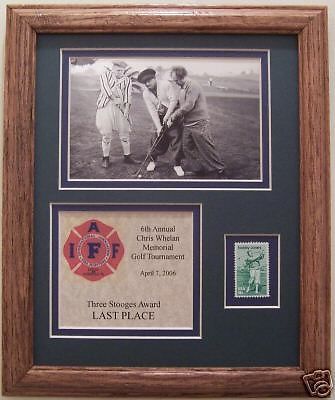 Three Stooges Award -LAST PLACE
Having a Golf Tournament or Outing!
Give your participants the perfect trophy!
Last Place Trophies (Three Stooges Award)
Even The BAD Golfers deserve recognition!
This Trophy Will be the hit of your event!
Here's What You Get:
8" x 10" Framed Trophy - Custom made to Meet the needs of YOUR event!
Three Stooges Photo
Custom Cut Double Crescent Matting
Logo Reproduction and wording for your event
Unused Bobby Jones U.S. Postage Stamp
No Minimums or Hidden Costs

Featured Products