Hole In One Shadowbox with Scorecard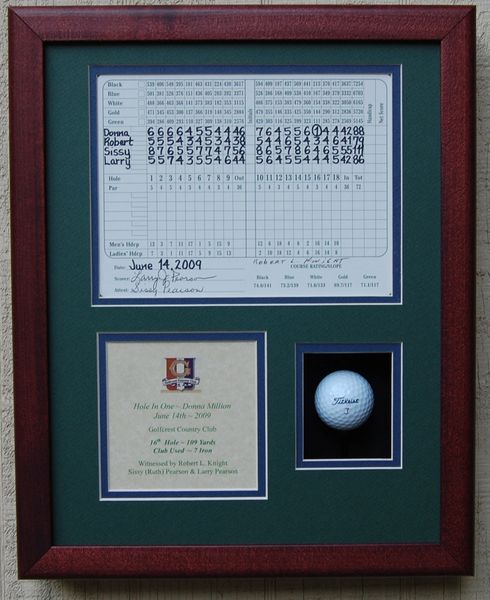 Hole In One Shadowbox with Scorecard
Commemorate The Shot Of A Lifetime!
NEW - 4 Color Choices
1. Natural 2. Cherry 3. Black 4. White
(Cherry is shown in these sample pictures)
Here's What You Get:
12.5" x 15.5" x 2.5" Deep Framed Shadowbox Trophy - Custom made for YOUR Hole In One!
Your Own scorecard Custom Framed along with The actual ball You Used
Custom Cut Double Crescent Matting
Logo Reproduction and wording for your special shot
No Hidden Costs!

Featured Products